Antisana Trek & Climb
An exceptional adventure off the beaten path
DIFFICULTY Moderate to Advanced
TRIP OVERVIEW
Without doubt, Antisana is considered one of the most beautiful peaks of Ecuador. Due to its eastern location, it has one of the largest glaciers and in its region we still find native Andean wild life such as wolfs, deer, spectacle bears and the majestic condors. At the same time Antisana is one of the less visited peaks. The region has been untouched by time and well preserved due to the fact that for many years the only road that reaches the mountain used to be privately owned by the Delgado family. However in 2010 the Ecuadorian government created the Antisana Reserve and the access to the mountain became easier. Most climbers that attempt Antisana normally drive into the reserve, climb the mountain and leave again. But Antisana and its surrounding areas offer much more, including excellent acclimatisation opportunities. So we would like to offer you Antisana in a different way…
Instead of the normal Antisana climbing tour, driving in and out, you will be hiking towards the mountain during a couple of days. In this way, Andeanface offers you a fantastic chance to enjoy and experience the wonderful landscape of the remote Papallacta- Antisana region also known as the "lake district of Ecuador".
During this trip you will enjoy the combination of camping in remote areas where the only sounds you will hear, will come from nature & relaxing in comfortable hotels. You will get inspired and reenergized in Ecuador's most beautiful spa hotel where you will enjoy the hot springs.
After a five day hike in which we trek to the volcano lake at 3.500 m / 11,480 ft, hike up Chusolongo 4.600 m / 12,300 ft you will be well acclimatized to climb and summit Antisana 5.740 m / 18,827 ft. This itinerary has proved to be excellent for acclimatisation. as it provides the best chance to summit in a short period whilst minimising the amount of driving.
Arrive/Depart: Quito
Group Size: Open to private groups
Pre-requisites: Good physical condition / Some glacier travel experience
Difficulty Levels: Trek: Intermediate Climb: Advanced
EXPLAIN DIFFICULTY LEVELS
Accomodation: 6 nights: 2 Hotel nights / 4 Camping VIEW LODGING
Activity: Hot Springs / Trekking / Wildlife & Natural History / Mountaineering in a remote peak
Seasons: Better from September to February
Equipment: Climbing Expeditions Gear List
Download PDF
ITINERARY
DOWNLOAD ITINERARY
DAY

01
Drive to Papallacta Hot Springs
[3.280 m / 10,758 ft]
We leave Quito driving east, following the main road that goes into the jungle. While crossing the Andes from the west to the east, at its highest point of 4.000 m, we will stop to enjoy the wonderful view of the forest of Antisana. We will descend to Papallacta Lagoon and will arrive to the hot springs where we visit the interpretation centre, have lunch and do a short walk in the afternoon. During the rest of the day we enjoy & relax in the hot springs of Papallacta.
Activity: Driving / Hiking / Hot springs
Accommodation: Termas de Papallacta or similar
Transportation: Private van or jeep transfer
Meals: Lunch, Dinner
DAY

02
Hike to Laguna Tumiguina known as Laguna Volcan
[3.400 m / 11,152 ft]
Today we leave in the morning around 9 AM. After a short drive on the main road we arrive at a location called el Tambo, where we meet the rest of our team and our horses. It is here, where our trek starts. Along the trail we need to cross a couple of small rivers and pass a small water fall. The hike to Laguna Volcan takes 4 to 5 hours. Laguna Volcan is located at the beginning of a massive lava flow that descended from Cachaco Volcano a long time ago. Once we get to the camp, the tents will already be there and during the rest of the afternoon we explore the lake and it's north side, where the ancient lava flow starts.
Activity: 4-5 hours trekking
Accommodation: Camping
Transportation: Short drive in private van or jeep
Meals: Breakfast, Lunch, Dinner
DAY

03
Hike to Santa Lucia
[4.300 m / 14,432 ft]
We start the hike at 9 AM. Today's hike is steep, especially during the first two hours. We walk through an amazing polilepis forest and some of the vegetation we will see are Chuquiraguas, Pumamaquis and Achupallas. There is a chance you will meet spectacle bears as they are fond of Achupallas. The last part of the trek is easier as we get into the plateau, where we can appreciate the majestic Antisana. Today's hike would take 6 hours. Once we get to the camp the tents will already be there and you will enjoy your well deserved rest.
Activity: 6-7 hours trekking
Accommodation: Camping
Meals: Breakfast, Lunch, Dinner
DAY

04
Hike to Chusolongo Grande
[4.600 m / 15,092 ft]
From Santa Lucia camp we start hiking towards Chusalongo Grande, also known as "Antisanilla", a hill that stands out on the plateau in front of Antisana. We will hike as high as 4.650 m / 15,256 ft and descent via a lake to our next camp on La Mina 4.075 m / 13,369 ft. This hike takes normally 5 hours.
Activity: 5-6 hours trekking
Accommodation: Camping
Meals: Breakfast, Lunch, Dinner
DAY

05
Hike to the Glacier of Antisana
[5.000 m / 16,400 ft]
We meet our driver and our 4x4 transport in the morning. After a short drive today we do a gentle 2-hour hike to 5.000 m on Antisana to increase our acclimatisation and enjoy good views of the surrounding peaks such as Sicholahua, Cotopaxi, Pasochoa and the Ilinizas. Afterwards we drive down to Ilatoa Lodge for the night. It is a comfortable rustic lodge, located close to the town of Cumbaya and Tumbaco. It is an excellent location to rest at a lower elevation before our summit push.
Activity: 4 hours trekking and driving
Accommodation: Ilatoa Lodge or similar
Transportation: Private van or jeep transfer
Meals: Breakfast, Lunch, Dinner
DAY

06
Antisana Drive and Hike to Camp
[4.600 m / 15,088 ft]
From La Jimenita we drive one hour to the base camp on Antisana. After we set up our camp and have lunch we walk to the glacier where we will do some glacier skills review prior to the ascent. Also you will be briefed about the technical aspects of the ascent. Night camping.
Activity: Driving / Hiking / Glacier practice
Accommodation: Camping
Transportation: 1 hour drive in jeep or van
Meals: Breakfast, Lunch, Dinner
DAY

07
Antisana Summit / Return to Quito
[5.740 m / 18,827 ft]
The long awaited day is there… we will be climbing Antisana. We leave the camp around 1 AM for a 6-hour climb. Along the way we will walk over complex crevasse patterns and snow bridges. Route finding makes the climb very interesting. After passing through a crevassed area, we reach the final summit slope. Here a challenging section of 38-45 degrees snow leads to the abrupt finish of the climb on the main summit of this beautiful mountain. From the top of Antisana we hope to see most of the peaks of Ecuador and towards the east a sea of clouds over the amazon jungle. The view from the summit is one of the most spectacular one's in Ecuador. Technically the normal route is not difficult, but special care has to be given to potential hidden crevasses. The descent usually takes around two hours. After resting and packing we drive back to Quito.
Activity: 8 hours climbing up and down / Drive back to Quito
Accommodation: In Quito
Transportation: Private van or jeep transfer
Meals: Breakfast, Lunch
DOWNLOAD ITINERARY
Important: Please note that this itinerary is a guideline only. We will do every effort to follow it, but in case of unforeseen circumstances we may have to make changes.
2022-2023 Prices
1 pax - USD 3.173 per person in single occupancy
2 pax - USD 1.904 per person in double occupancy
3 pax - USD 1.650 per person in triple occupancy
4+ pax - USD 1.399 per person in cuadruple occupancy
Single Room Suplement - USD 390
Double Room Suplement in Papallacta - USD 150
Trip Cost Includes
All transport by private vehicles during the program
Horse support for the trek
All accomodation: 1 night at: Termas de Papallacta (shared bathroom), and Ilatoa Lodge (private bathroom), both in double basis
All the food once out of Quito
Camping gear
Permits and park fees
One guide for the acclimatisation hikes
One bilingual qualified mountain guide per every two climbers
Climbing gear: crampons, harness, ice axe and group gear such as ropes
Trip Cost Does Not Include
International flights
Hotel nights in Quito
Travel insurance
Airport transfers
Lunch and evening meals while in Quito
Alcoholic drinks
Extras, laundry, tips
Double plastic boots for rent at $10 per day
DOWNLOAD TERMS & CONDITIONS
WHY TAKE THIS TRIP WITH US?
There are several reasons: It is a unique approach to Antisana! Our team is formed by the best Ecuadorian mountain guides. Some of us have historical guiding achievements, including guiding in the Himalayas while others are well known for their leading mountaineering expeditions in South America. Our mountain guides are an integral part of Andeanface because they understand and share our climbing principles. The quality of our guiding staff is what makes us stand out from other companies. The accomodation used during this expedition gives it an added value, some nights are spent in Haciendas, which are traditional fams houses converted into mountain lodges.

HOW DOES IT WORK?
The majority of our clients come from North America, UK or Europe, so %98 of the times the expedition is guided in English, however, under request for private trip we could provide a German or French speaking guide. For acclimatization reasons we strongly recommend our clients arriving two days earlier in Quito at 2.800 m / 9,000 ft before the start of the expedition. On the second day in Quito our clients are invited come to our office for a briefing, gear check and a coffee. During the trek towards Antisana we have the support of a cook+ one assistant. The larger bags (duffle) of our clients will get transported by horses and part of it in a 4X4, so our clients will only need to hike with a day pack and their rain gear. Part of the trek towards Antisana is done on wet terrain so we strongly suggest to bring a pair of rubber boots for it however the camps are located in dry terrain. During the trip there is internet access on days 1 and 5, good mobile signal on day 1,2,6 and 7. All foreign telephone companies work with a local provider, Claro is known to be the best local company especially in rural areas
CLIENT TESTIMONIALS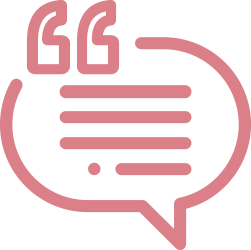 Hello Javier, Thank you so much for hosting our excellent trip to experience some of Ecuador's mountains. I enjoyed it very much. Marco is an excellent guide. I to return to Ecuador some day in the future for more mountaineering. When that time approaches, you will be the first person I contact! Thanks again,
Ryan Hebrink
USA
The trip was excellent. The logistics were organized beautifully. Our guides Gaspar, Topo and Cesar were knowledgeable, competent, helpful, caring and fun and I felt safe and comfortable with them throughout the trip. A special thanks to Gaspar for encouraging me to try Antisana. The ascent up the glacier was a new experience for me and I really enjoyed it (besides feeling so tired and out of breath in the final hours!) Hiking from base camp under clear skies with stars, moon, lightning in the amazon, seeing Sangay erupt in the distance when it got light, then getting to the summit and having views above the clouds was an awesome experience. I have had many great memories of the trip and hope I will return to Ecuador for another trip with Andeanface in the future. Merry Christmas!
Andrea Batistel
Canada
Hi Javier: I had great Time with Andeanface and Diego Castillo and, I would say he is probably the best mountain guide I have worked with, and I was really impressed with his knowledge of the climbs and his good company. It was disappointing not to quite make the summit of Chimborazo afterwards, but no other team made it up on that day. Antisana was really good!. I will definitely come back and book more climbs with Andeanface again!
Sam Worsley
UK