Glacier School
5.790 m / 18,991 ft
A great introductory mountaineering experience for beginners
TRIP OVERVIEW
Andeanface Glacier School is a three days climbing excursion that provides the knowledge, skills, and experience essential for safe and enjoyable climbing, in a high altitude glaciated mountain environment.
Our core curriculum emphasises safety, judgment and basic glacier skills. It is a great introductory mountaineering experience for beginners where you can discover how your body reacts to the high mountain environment.
If participants have an intermediate skills level, the course could be focused on more advanced climbing techniques such as ice climbing and crevasse rescue systems. Experience is not required.
During the training you will learn about:
Knots and ropes
Glacier travel
Crampon techniques
Ice axe techniques
Crevasse rescue
Ice climbing
How to prepare yourself for mountain climbing
Equipment used in the mountains
The training will be provided on a 1:3 ratio, which means one guide for every three students. Therefore every student will get all the attention he or she needs, which will guarantee you will be able to experience all aspects of the training course. Our guides provide excellent instruction and coaching.
Our 11 day Glacier school expedition is also available for those looking for a full program https://www.andeanface.com/tour/glacier-school/
Arrive/Depart: Quito
Group Size: 1:3 for instruction and climb
Pre-requisites: Good physical condition
Difficulty Levels: Intermediate
EXPLAIN DIFFICULTY LEVELS
Extension: Optional 1 extra day for weather contingency
Access/Depart: Drive in and drive out with 20 minutes hike to hut
Accomodation: Ruales, Berge, Orleas Hut (4.600 m / 15,092 ft)
Activity: Hiking / Climbing / Ice Climbing
Seasons: All year round, slightly better from November to February
Equipment: Climbing Excursions Gear List
Download PDF
ITINERARY
The course is primarily an intensive high altitude glacier course, but it will test the acquired skills by attempting to summit Cayambe 5.790 m / 18,991 ft.
The challenging, long alpine slopes of Cayambe provide an excellent introduction to glacier travel techniques on a big peak.
DAY

01
Travel to Cayambe Volcano
Pick up at hotel in Quito at around 8:00
Travel for 2 hours to Cayambe
Short hike up to the hut (depending on road conditions)
Talk about the program and rope work inside the hut
Lunch at 12:30
Principles of glacier travel
Walking techniques on the glacier
Dinner at 19:00
Activity: Short trek / Practices
Transportation: 2-hour private van/jeep transfer
Meals: Lunch / Dinner
Leave for the Hermoso Glacier at 08:00
Glacier travel techniques
Lunch at the Glacier
Self a rest
Anchors in snow and ice
Self rescue
Activity: Glacier Practice
Transportation: 2-hour private van/jeep transfer
Meals: Breakfast / Lunch / Dinner
DAY

03
Summit Cayambe or Glacier Practice / Return to Quito
Optional summit day on Cayambe or continue the glacier school with ice climbing
Rest, lunch and packing
Return to Quito at 16:00
Activity: Summit attempt - 7 hours climbing up / 3 hours descending
Transportation: 2-hour private van/jeep transfer
Meals: Breakfast / Lunch
Important: Please note that this itinerary is a guideline only. We will do every effort to follow it, but in case of unforeseen circumstances we may have to make changes.
WHY TAKE THIS TRIP WITH US?
Our mountain guides are an integral part of Andeanface because they understand and share our climbing principles. The quality of our guiding staff is the primary difference between us and our competitors. The guides we employ are personally known to us for several years, this has given us some of the best reputation. More importantly we consider safety on the mountains our main goal when we run trips. Andeanface as a company has been arranging climbs in Ecuador since 2005.


Activities
Learning the basics of glacier travel, and crevasse rescue

Terrain
Cayambe has the best facilities for teaching glacier travel in Ecuador

Travel
We travel to Cayambe by jeep, van or bus depending on the size of the group

Weather
Due to its position east of the Andean range, is one of the peaks which has more challenging & unpredictable weather
CLIENT TESTIMONIALS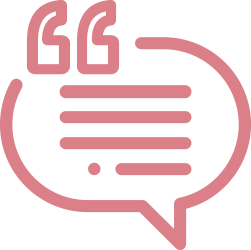 I thought that the trip was well organized from start to finish. I felt that you did a good job communicating with us. We loved our guide Romel. He's so lovely, knowledgeable, and we always felt safe in his presence. Overall, it was a great experience and probably one of our most memorable and favourite trips!
Joanie Gaudreau & Jennifer Martin
Canada
I checked out numerous mountain guiding companies, and got connected to AndeanFace by chance when I joined some other climbers doing the course I can highly recommend Andeanface; Marco & Joaquim as the guides.
Loren Hostetter
USA
Everything was top notch in terms of service, safety and security. Our group is already looking forward for the next adventure guided by AndeanFace. Best regards,
Juan J. Adames
Embassy Quito
Everything went very, very well; thanks to Henry we achieved our objective and learned many things during the Glacier School. Everyone who was around us was fantastic; I need to give special thanks to Henry Moya, you have a great team! We really liked all Hotels, but Hacienda el Porvenir is very special!
Teresa Garcia
Spain-UK
My Friend and I decided to book with Andeanface for their glacier school. Javier was our main point of contact previous to the trip and he was clear, helpful and made sure everything was organized for a smooth trip. Abraham ( the guide) has been the best we have ever used and would love to climb with him again soon. He is calm. safe and informative!
Mike Cotte and Taylor Atkinson
Canada
RECOMMENDED CLIMBS
Following is a suggested list of ascents that are progressively higher.
1. Pasochoa | 4.200 m / 13,776 ft
2. Guagua Pichincha | 4.797 m / 15,700 ft
3. Glacier School | 4.650 m / 15,252 ft
4. Cotopaxi | 5.897 m / 19,342 ft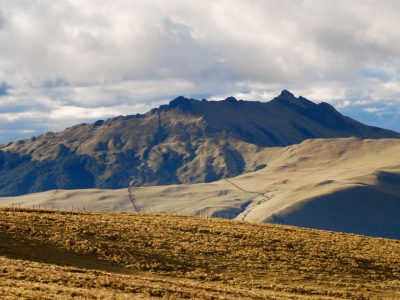 Elevation
4.200 m / 13,776 ft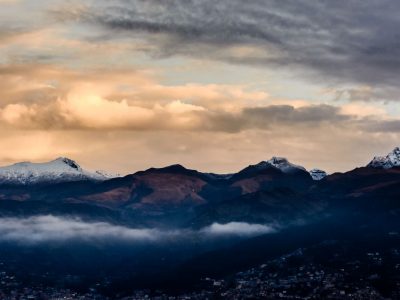 Elevation
4.785 m / 15,694 ft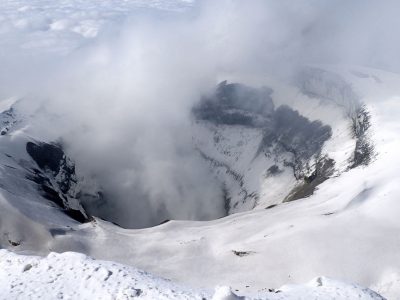 Cotopaxi
Climb Cotopaxi. You can trek and climb the second-highest peak…
Elevation
5.897 m / 19,342 ft