Guagua Pichincha Trek
4.785 m / 15,694 ft
The most accessible mountain from Quito with mesmerizing views of its cauldron
TRIP OVERVIEW
Guagua - Quichua for baby - is one of the three major peaks that make up the Pichincha massif. Located 20 km West of Quito, it is normally snow free but an occasional high-altitude storm will cover the mountain with a layer of snow.
In the past it was possible to descend into the crater of the volcano. You could watch the fumaroles and superheated water rising from its vents.
Our Volcanoes expedition (which includes Pichincha) is also available for those looking for a longer program https://www.andeanface.com/tour/volcanoes-expedition/
Arrive/Depart: Quito
Group Size: Open
Pre-requisites: Acceptable physical condition
Difficulty Levels: Moderate
EXPLAIN DIFFICULTY LEVELS
Access/Depart: Drive in and drive out
Activity: Trekking / Wildlife & Natural History
Seasons: All year round
Equipment: Trekking Excursions Gear List
Download PDF
ITINERARY
Guagua Pichincha is a good second acclimatisation hike. We drive up to 4.000 m / 13,120 ft to a small valley from where we start the hike to the summit.
It is quite an arduous walk and normally takes three hours up and one hour down. On a clear day you have a beautiful view of the so-called "Avenue of the Volcanoes", including Chimborazo, Cotopaxi, Cayambe and Antisana.
DAY

01
Trek to the Summit of Guagua Pichincha
Pick up at Quito at around 7:30
Travel for 2 hours to the slopes of Pichincha
3 hour hike to the summit
Box lunch
1 hour down to the vehicle
Back at Quito by 16:00
Activity: 3 hours climbing up / 1 hours descending
Transportation: 2-hour private van/jeep transfer
Meals: Box Lunch
Important: Please note that this itinerary is a guideline only. We will do every effort to follow it, but in case of unforeseen circumstances we may have to make changes.
WHY TAKE THIS TRIP WITH US?
We have designed these hikes after being exploring and trekking in Ecuador for over 20 years. We don't just offer the classic trekking routes; we have a comprehensive range of hiking excursions that take you to explore the hidden corners of the northern Andes of Ecuador, offering you off-the-beaten-path experiences, hikes that discover forgotten trails, and stunning natural sights. Each single excursion can be part of a multiple day tailor made program.


Activities
Hiking and a bit of scrambling at the end

Terrain
Part of the hike is along an old dirth road, from the refuge on we follow a trail up to the edge of the crater and the summit

Travel
We travel to Guagua Pichincha by jeep, crossing the city towards the south and then taking the road to the small town of Lloa, where the dirt road begins the climb up the slopes of Pichincha

Weather
The earlier we can reach the summit the better views we can get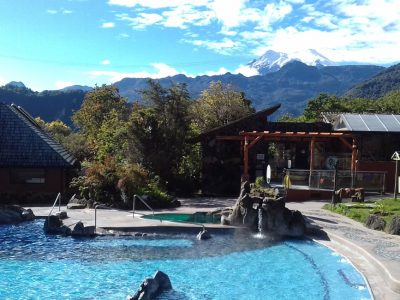 Elevation
3.220 m / 10,562 ft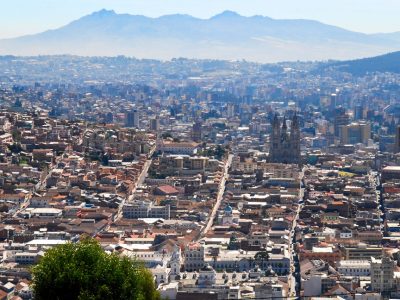 Quito City Tour
Explore the hidden treasures that earned it the declaration as…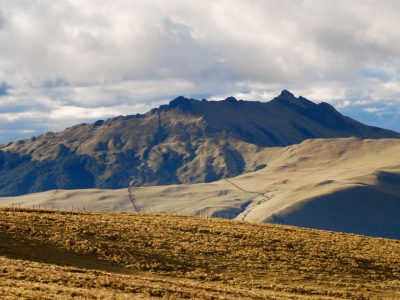 Elevation
4.200 m / 13,776 ft