Quito City Tour
Explore the hidden treasures that earned it the declaration as the first city to become a UNESCO World Heritage Site
TRIP OVERVIEW
Few cities in the world can match the setting of Quito, the second highest capital in Latin America after La Paz in Bolivia, with a height of 2.800 m / 9,148 ft above sea level. The city lies in a narrow plateau running North to South and it is wedged between the slopes of the Pichincha Volcano to the West, and a steep canyon to the East formed by the Machangara River and the Inter-Andean Valley.
Quito is very much a city of two halves: The Old City is the colonial centre, where pastel-coloured houses and ornate churches line a warren of steep and narrow streets, and the new town where you will find Quito's main residential and business areas.
In 1978 UNESCO declared Quito a World Heritage Site, making it the first city to acquire this prominent status in the world. It's architectural beauty, the fine art collections, numerous museums and unique traditions make it a place where you always want to come back.
This short video show us where all our adventures begin: the city of Quito  https://www.youtube.com/watch?v=zHEt6jNBENY
ITINERARY
During the morning, we will visit some of the main colonial churches in the old part of Quito such as Santo Domingo, the Basílica and the famous San Francisco, which was the first religious building constructed in South America by the Spanish, in 1538. Then we drive up to the hill of El Panecillo where an impressive statue of the Virgin looks after the city, and offers one of the greatest views of Quito.
Later in the afternoon after lunch, we will drive down to see the Church of Guapulo, worth visiting for its unique paintings and hidden location. It was also one of the first churches established by the Catholic Church in Ecuador.
Exploring the city is a good way to begin your acclimatisation process!
DAY

01
Itinerary in Brief – One DayThe Old City of Quito
Pick up at Quito at around 9:00
Drive to the Old city
Walk to the colonial churches
Drive to Panecillo Hill
Lunch
Drive down to Guapulo Church
Visit the Guayasamin Museum
Back to hostel by 16:30
Activity: Hike around town, visit churches and museums
Transportation: Full day private van/jeep transfer
Meals: Lunch
Important: Please note that this itinerary is a guideline only. We will do every effort to follow it, but in case of unforeseen circumstances we may have to make changes.
WHY TAKE THIS TRIP WITH US?
We have designed these cultural and relax excursions after being in the tourist industry of Ecuador for many years. We don't just offer the classic tourist attractions of Ecuador by it self; we often suggest a city tour at the start of our our hiking or climbing adventures. A city tour is a good way to start acclimatizing at 2.800 m / 9,000 ft before starting to go any higher.


Activities
Sightseeing of the city, visiting cultural and historical sites like museums and churches

Terrain

Travel
We drive to some places, however most of the city tour is done walking

Weather
In general unpredictable, usually sunny in the morning with more chances of rain in the afternoon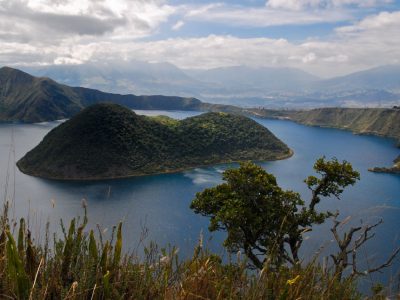 Elevation
3.200 m / 10,496 ft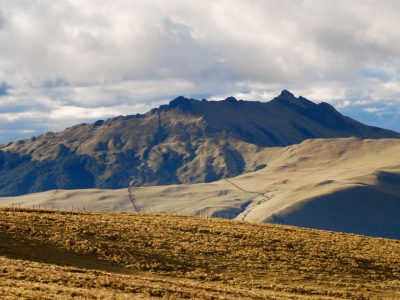 Elevation
4.200 m / 13,776 ft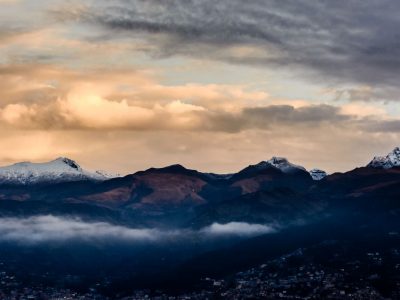 Elevation
4.785 m / 15,694 ft