Corazon
4.788 m / 15,704 ft
A long trek on a mountain with a "heart"
TRIP OVERVIEW
Corazon is another eroded and extinct volcano located about 40 km south west of Quito. The name Corazon means "heart" in Spanish and is said to refer to two gullies on the north west slopes which, when seen from the distance, appear to join together in the shape of a heart.
The first recorded ascent was in 1738 by La Condamine and Boiguer. It is a good second acclimatization hike after Pasochoa and before the Ilinizas.
Arrive/Depart: Quito
Group Size: Open
Pre-requisites: Acceptable physical condition
Difficulty Levels: Moderate
EXPLAIN DIFFICULTY LEVELS
Access/Depart: Drive in and drive out
Activity: Trekking / Wildlife & Natural History
Seasons: All year round
Equipment: Trekking Excursions Gear List
Download PDF
ITINERARY
We drive up to 4.000 m / 13,120 ft to a small valley from where we start the hike to the summit. It is quite an arduous walk and normally takes four hours up and one and a half to two hours down.
On a clear day you have a beautiful view of the so-called "Avenue of the Volcanoes", including Chimborazo, Cotopaxi, Cayambe, Ilinizas and Antisana.
DAY

01
Trek to the Summit of Corazon
Pick up at Quito at around 7:30
Travel for 2 hours to the slopes of Corazon
Four hours hike to the summit
Box lunch
Two hours down to the vehicle
Back at Quito by 18:00
Activity: 4 hours climbing up / 2 hours descending
Transportation: 2-hour private van/jeep transfer
Meals: Box Lunch
Important: Please note that this itinerary is a guideline only. We will do every effort to follow it, but in case of unforeseen circumstances we may have to make changes.
WHY TAKE THIS TRIP WITH US?
We have designed these hikes after being exploring and trekking in Ecuador for over 20 years. We don't just offer the classic trekking routes; we have a comprehensive range of hiking excursions that take you to explore the hidden corners of the northern Andes of Ecuador, offering you off-the-beaten-path experiences, hikes that discover forgotten trails, and stunning natural sights. Each single excursion can be part of a multiple day tailor made program.


Activities
Hiking and a bit of scrambling

Terrain
Part of the hike is on a dirt road up to 4.300 m / 14,107 ft, where we follow a trail up to the summit

Travel
We travel to Corazon by jeep going south of Quito

Weather
Most days after 11am Corazon can be covered in clouds and it's a particularly cold trek due to its geographical location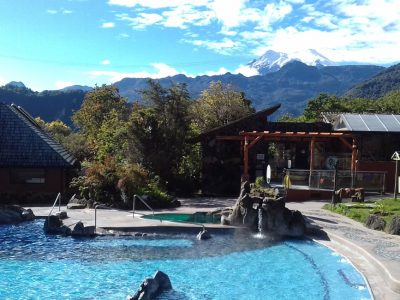 Elevation
3.220 m / 10,562 ft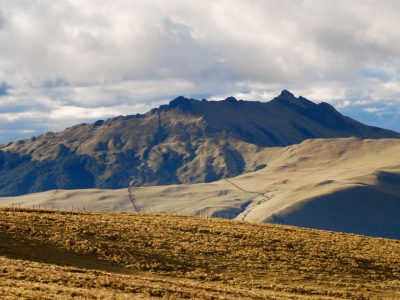 Elevation
4.200 m / 13,776 ft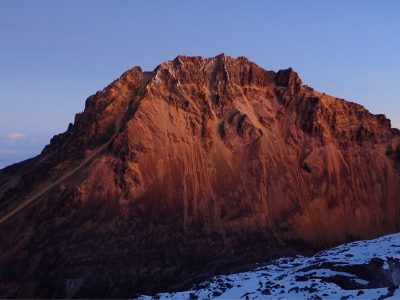 Elevation
5.125 m / 16,810 ft