Cayambe
5.790 m / 18,991 ft
The highest point on the surface of the Earth through which the Equator line directly passes
TRIP OVERVIEW
Cayambe is a massive glaciated extinct volcano. It is located about 68 km North East of Quito and is the highest point on the surface of the earth through which the Equator line directly passes. Cayambe is the third highest mountain in Ecuador. With easy access from a comfortable hut, the glaciers of Cayambe offer an outstanding venue for our Mountaineering School. Huge crevasses, complex ice falls and seracs provide the ideal setting for learning ice climbing, crevasse rescue, and a variety of other basic climbing skills.
Our 14 day Volcanoes expedition is also available for those looking for a full program https://www.andeanface.com/tour/volcanoes-expedition/
This short video of our friend Mark Horrell summarizes the climb of Cayambe https://www.youtube.com/watch?v=gY2uaZ4oGGI&t=104s
Arrive/Depart: Quito
Group Size: 1:2
Pre-requisites: Good physical condition
Difficulty Levels: Intermediate
EXPLAIN DIFFICULTY LEVELS
Extension: Optional 1 extra day for weather contingency
Access/Depart: Drive in and drive out with 20 minutes hike to hut
Accomodation: Ruales, Berge, Orleas Hut (4.600 m / 15,092 ft)
Activity: Hiking / Climbing
Seasons: All year round, slightly better from November to February
Equipment: Climbing Excursions Gear List
Download PDF
ITINERARY
Cayambe is characterised by good climbing opportunities and interesting glaciers. The route to the summit follows diverse glacier terrain to near the summit crater.
A gaping bergschrund presents a challenge in route finding and an exciting extra obstacle.
The ascent normally takes seven hours and the descent three hours.
DAY

01
Travel to Cayambe Volcano
Pick up at Quito at around 8:30
Travel for 2 hours to Cayambe Ecological Reserve
Skills review and safety talk during the afternoon
Early dinner at 18:00
Activity: 1 hour trekking
Transportation: 2-hour private van/jeep transfer
Meals: Lunch / Dinner
DAY

02
Summit Cayambe / Return to Quito
Climb Cayambe leaving at around 01:00
Descend from mountain
Rest, lunch and packing
Return to Quito
Activity: 7 hours climbing up / 3 hours descending
Transportation: 2-hour private van/jeep transfer
Meals: Lunch
Important: Please note that this itinerary is a guideline only. We will do every effort to follow it, but in case of unforeseen circumstances we may have to make changes.
WHY TAKE THIS TRIP WITH US?
Our mountain guides are an integral part of Andeanface because they understand and share our climbing principles. The quality of our guiding staff is the primary difference between us and our competitors. The guides we employ are personally known to us for several years, this has given us some of the best reputation. More importantly we consider safety on the mountains our main goal when we run trips. Andeanface as a company has been leading climbs in Ecuador since 2005.


Activities
Scrambling, glacier travel, route finding

Terrain
Glacier travel on 25-45 degrees, difficulty to cross the bergschrund

Travel
We travel to Cayambe by jeep, van or bus depending on the size of the group

Weather
Due to its position east of the Andean range, is one of the peaks which has more challenging & unpredictable weather
CLIENT TESTIMONIALS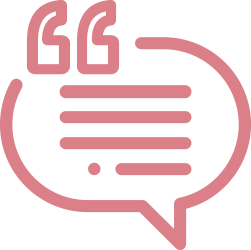 The climb was a amazing experience. Marco was an excellent guide. I felt i was in great hands the entire time. Marco did a fantastic job. He was kind, very prepared and helpful. I will highly recommend him as well as Andean Face to anyone wanting to challenge then selfs with a climb in Ecuador. Thank you so much for you help in making my climb a success.
Weston Lott
USA
Javier, Good morning, Brad and I had what I consider a perfect climb on Cayambe. Weather conditions could not have been better. I particularly wanted to thank you for the guiding service of Estalin. His leadership, mountaineering skills, and patience gave me complete confidence the entire climb. In addition to those positive traits, he is also a great company, I would certainly recommend Andeanface and Estalin to any future clients. I am hoping to make it back to Ecuador in the future. Perhabs another climb. I will reach out to you if I can make it happen! Thanks again!
Jay Paul
USA
SUGGESTED COMBINATIONS
Even though Cayambe is only 107 m / 351 ft smaller than Cotopaxi, it presents a more challenging climbing scenario.
The distance covered to reach the summit is longer and more technical. And the weather conditions are quite more unstable due to its proximity to the humid jungle plains. A good acclimatisation process and knowledge of climbing techniques will provide better opportunities to face this beautiful volcano.
RECOMMENDED CLIMBS
Following is a suggested list of mountains in
order of ascent to gain a good acclimatisation.
1. Pasochoa | 4.200 m / 13,776 ft
2. Guagua Pichincha | 4.797 m / 15,700 ft
3. North Iliniza | 5.125 m / 16,810 ft
4. Cayambe | 5.790 m / 18,886 ft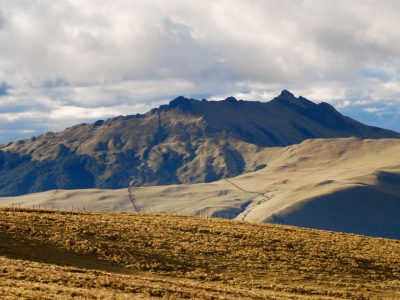 Elevation
4.200 m / 13,776 ft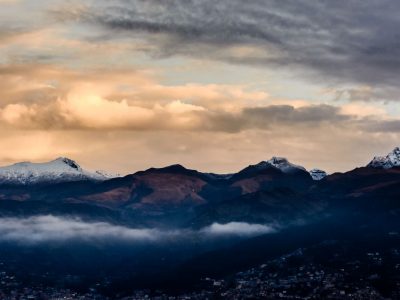 Elevation
4.785 m / 15,694 ft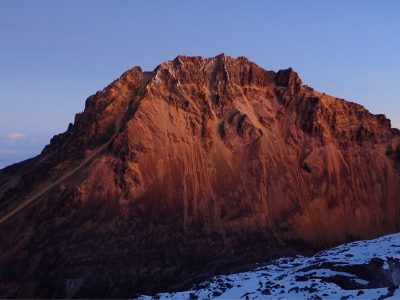 Elevation
5.125 m / 16,810 ft