DISCOVER
THE ANDES OF
ECUADOR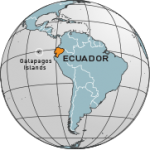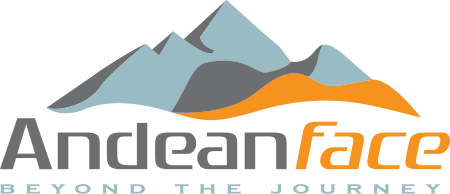 Why Ecuador?
Because it is all accessible in one place: Ecuador's special appeal to mountaineers, trekkers and nature lovers can be explained in one word: Accessibility.
Why with us?
It is very simple – our team is comprised of the best Ecuadorian climbing and trekking guides. Some of us have historical guiding achievements including guiding on Everest; others are well known for their leading expeditions in South America.
Our mountain guides are an integral part of Andeanface because they understand and share our climbing principles. The quality of our guiding staff is the primary difference between us and our competitors.
Every trek is an adventure. A deeply immersive way to get in touch with nature, discover new places and explore the Ecuadorian Andes mainly on foot. But what if you could go further and ascend higher, tackle a climb on a glaciated peak such as Cotopaxi? From a combination of several day hikes to summit attempts of the main volcanoes, Andeanface presents you with a hiker's and climbers Mecca, led by the ecuadorian guides-so popular that former clients often return to hike with us.
Andeanface personalizes your experience. Pre-arrival, we actively seek personal information, which allows us to cater to your individual needs and preferences, thereby enabling us to design a quality experience that is tailor made to fulfill your expectations.
During your time in Ecuador, our highly trained and sought after guides, observe, listen and use their highly honed sense intuition that comes from years of perfecting the art of guiding, in order to build a strong personal relationship with you. This is evidenced by the fact that many of our clients return for more, some have returned multiple times!
FIND YOUR ADVENTURE
Choose your travel style

Climbing

Trekking
Learn what other explorers think of us on...
First rate trip with first rate company
I used this company to undertake an attempt at two of Ecuador's volcanoes, Cayambe and Cotopaxi. Weathered out of Cayambe, summitted Cotopaxi, one the more demanding and spectacular climbs I have done in my 67 1/2 years on the planet. I cannot say enough about Andean Face. From the hotel...
Erniedog_11
Denver, Colorado
01/30/2019
The whole trip was fantastic!
Of course the three climbs were very challenging, especially the Chimborazo, but thanks to Andeanface guides for their encouragement I enjoyed the location of the different haciendas for the rest. A true ecuadorian experience! I will definitely recommend Andeanface to other climbers Best regards
Richard Leclercq France
Everything was top notch in terms of service, safety and security
Our group is already looking forward for the next adventure guided by AndeanFace. Best regards,
Juan J. Adams
USA Embassy Quito
The trip was wonderful!
Thank you Javier for putting all of this together, we have enjoyed every minute and all the people we met along the way!
Alisa and Mike
Canter USA Cotopaxi trek and climb
They are the best…..meticulous….top professionals.
I have climbed with 4 different guides from Andeanface…Corazon. Cotopaxi, Cayambe, Illiniza South, and Chimborazo. They are the best…..meticulous….top professionals. There are many guiding companies….don´t mess around to save a few bucks. These are the guys who top climbers look when they need some quick high altitude training, heading right off to the Himalayas afterwards Steven Tober, Canada
Mountaineering in times of Covid 19
We felt safer in Ecuador and on the mountain than we do in the states. Spending time with our climbing guides was a wonderful reminder that we need to get out and share life with each other, share experiences, adventures, kindness and compassion. We are better people through other people. I am so glad that we left our little isolation in the USA and came to Ecuador to experience life and learn of this amazing culture, that needs us as much as we need them! Brandon Fisher USA November 2020