Carihuayrazo
5.020 m / 16,465 ft
A mountain with a cold character
TRIP OVERVIEW
"Edward Whymper was told in 1880 "a portion of its apex fell during a great earthquake which occurred at the end of the 17th century"" Edward Whymper. Travel Among the Andes of Ecuador, 1892.
The name Carihuayrazo has its origins in the Quichua language, and can be translated as follows: Cari means "macho", and Huay-razo can be interpreted as "strong cold wind". This makes perfect sense considering the climatic conditions that usually identify this mountain. It is located just a few kilometres Northeast of Chimborazo, and behind it you will find Tungurahua, nowadays one of Ecuador's most active volcanoes. It is the smallest glaciated mountain of Ecuador and is located in an area of high indigenous population.
Arrive/Depart: Quito
Group Size: 1:3
Pre-requisites: Good physical condition
Difficulty Levels: Intermediate
EXPLAIN DIFFICULTY LEVELS
Extension: Optional 1 extra day for weather contingency
Access/Depart: Drive in and drive out
Accomodation: Camping (4.200 m / 13,700 ft)
Activity: Hiking / Climbing
Seasons: All year round
Equipment: Climbing Excursion Gear List
Download PDF
ITINERARY
Carihuayrazo is one of the least visited mountains, which makes it very attractive. As there is no refuge, a base camp has to be set up.
DAY

01
Travel to Chimborazo Ecological Reserve
Pick up at Quito at around 8:30
4 hour drive to the Chimborazo Ecological Reserve
Hike to base camp on Carihuayrazo's slopes
Base camp installation
Early dinner at 18:00
Activity: Trekking
Transportation: 4-hour private van/jeep transfer
Meals: Lunch / Dinner
DAY

02
Summit Carihuayrazo / Return to Quito
Climb Carihuayrazo leaving at 05:00
Descend from mountain
Rest, lunch and packing
Return to Quito
Activity: 4 hours climbing up / 2 hours descending
Transportation: 4-hour private van/jeep transfer
Meals: Lunch
Important: Please note that this itinerary is a guideline only. We will do every effort to follow it, but in case of unforeseen circumstances we may have to make changes.
WHY TAKE THIS TRIP WITH US?
Our mountain guides are an integral part of Andeanface because they understand and share our climbing principles. The quality of our guiding staff is the primary difference between us and our competitors. The guides we employ are personally known to us for several years, this has given us some of the best reputation. More importantly we consider safety on the mountains our main goal.


Activities
Hiking and mixed climbing on snow and rock

Terrain
Due to the fact that most of the glacier has melted we walk on a morrein

Travel
We travel to Mechahuasca at the base of Carihuayrazo by jeep

Weather
Due to its position east of Chimborazo, Carihuayrazo is often cover in clouds
RECOMMENDED CLIMBS
Below is a list of some hikes that can be done as a preparation for South Iliniza.
1. Cuicocha | 3.300 m / 10,824 ft
2. Pasochoa | 4.200 m / 13,800 ft
3. Rumiñahui Central Summit
| 4.600 m / 15,088 ft
4. Carihuayrazo | 5.897 m / 19,342 ft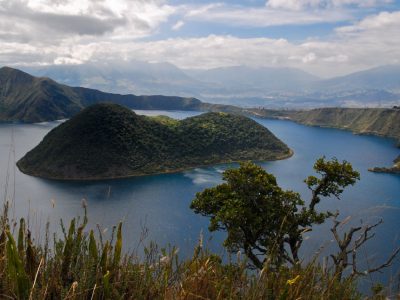 Elevation
3.200 m / 10,496 ft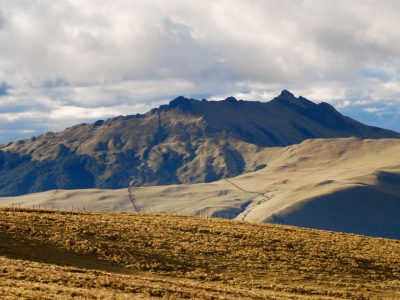 Elevation
4.200 m / 13,776 ft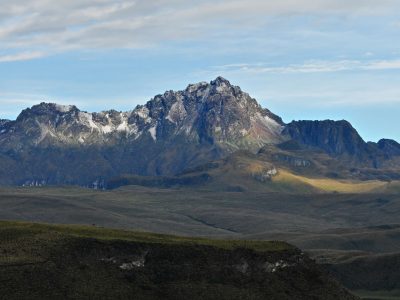 Elevation
4.631 m / 15,189 ft