Cotopaxi Trek & Climb
Get intimate with one of the World's highest active volcanoes
DIFFICULTY Easy to Intermediate
TRIP OVERVIEW
Important notice about Cotopaxi Volcano
At the moment it is not possible to climb Cotopaxi due to high gas emissions, although the Cotopaxi National Park and the Jose Rivas Refuge are open. If by the time of our trip it is still not possible to summit Cotopaxi, we will attempt Cayambe instead. Cayambe 5.790 m / 18,991 ft is technically and physically as hard as Cotopaxi.
Cotopaxi is considered without a doubt one of the most beautiful peaks in the world.
It is the most popular mountain of Ecuador and due to the fact it has the highest number of clear days in our country, it is perhaps the most frequently climbed in all the Andes.
Often people drive into the park, climb the mountain and leave again. But Cotopaxi and its surrounding areas offer much more. The National Park has several other smaller volcanoes and peaks that are wonderful to climb, and at the same time offer great acclimatisation opportunities.
So we would like to offer you Cotopaxi in a different way…
Instead of the normal Cotopaxi climbing tours that drive in and out, you will be hiking. In this way, Andeanface offers you a fantastic chance to enjoy and experience intensively the beautiful landscape around the mountain.
If you would like to get an impression of this unique expedition, then watch the movie made by Andeanface clients Anna & Robert Higgins: "Cotopaxi Trek and Climb Expedition 2011".
After a four day hike in which we climb Pasochoa 4.200 m /13,776 ft, we get into Cotopaxi National Park. Once within the park we hike up to the central summit of Rumiñahui at 4.600 m / 15,088 ft, then have a rest day and later continue towards the Jose Rivas Refuge at 4.800 m / 15,744 ft. This itinerary has proved to be very effective for acclimatisation. It provides the best chance to summit Cotopaxi in a short period whilst minimizing the amount of driving.
This short video summarizes our Cotopaxi trek and climb program https://www.youtube.com/watch?v=T2Kcchb9OsY
Arrive/Depart: Quito
Group Size: 2-10 Guests
Pre-requisites: Good physical condition
Difficulty Levels:
Easy: Pasochoa
Moderate: Rumiñahui
Intermediate: Cotopaxi
EXPLAIN DIFFICULTY LEVELS
Accomodation: 6 nights - 2 Camping / 3 Haciendas /
1 Mountain Refugue VIEW LODGING
Activity: Trekking / Wildlife & Natural History / Glacier Practice / Climbing
Seasons: All year round
Equipment: Climbing Expeditions Gear List
Download PDF
ITINERARY
DOWNLOAD ITINERARY
DAY

01
Hike to Hacienda Santa Rita
[3.280 m / 10,758 ft]
After a short drive of only one hour, we start hiking from the village of Rumipamba at 2.850 m / 9,320 ft. The trek follows cobble stone roads on the side of the Pita River, which comes from Cotopaxi National Park. Close to the Hacienda Santa Rita we pass in front of a shrine where locals come to worship the "Virgen de la Piedra", the Virgin of the Rock. Today's hike will take around 5 hours. When you get to the Hacienda the camp will already be set up. You will spend your first night at an altitude of 3.280 m / 10,758 ft.
Activity: 4-5 hours hiking
Accommodation: Camping
Transportation: Private van or jeep transfer
Meals: Lunch, Dinner
DAY

02
Pasochoa Hike
[4.200 m / 13,776 ft]
Today we leave in the morning around 8 a.m. for a 6 hours hike to the Pasochoa volcano. We will be crossing the fields of Hacienda Santa Rita. Pasochoa is an ancient and heavily eroded volcano that has been inactive since the last ice age. If the weather permits, from the summit, we will be able to take a good look at the crater. Inside you will see the Pasochoa Protected Forest Reserve, a humid Andean forest with more than 110 species of birds and 45 species of trees, located between 2.700 m / 8,856 ft and 4.200 m / 13,776 ft. On a sunny day you can eventually see condors. We return to Santa Rita campsite for the night.
Activity: 6-7 hours hiking up and down Pasochoa
Accommodation: Camping
Meals: Breakfast, Box Lunch, Dinner
DAY

03
Hike to Hacienda El Porvenir or Los Mortiños
[3.600 m / 11,808 ft]
Today we hike towards the hacienda El Porvenir. Part of the hike goes through humid Andean forest where there is a chance to see hummingbirds. El Porvenir is one of the largest farms in Ecuador. It can be used as a base for excellent hikes within the Cotopaxi National Park. Located at 3.600 m / 11,808 ft, El Porvenir is surrounded by four volcanoes: Cotopaxi, Sincholahua, Pasochoa and Rumiñahui. Here you will be able to enjoy your stay in a comfortable, functional and beautiful traditional Andean hacienda. The "casa de hacienda", or farmhouse, is built with materials such as brick, straw, wood and adobe that have been used for centuries. If El Porvenir is not available we will use Hacienda Los Mortiños.
DAY

04
Central Summit of Rumiñahui
[4.600 m / 15,092 ft]
From Hacienda El Porvenir we do a short drive to Limpiopungo lake where we start hiking towards the central ridge of Rumiñahui, leading to the middle summit. The rock on this mountain can be a bit loose underfoot, so we have to take care, but the views from the summit are really worth it. The volcano is located only 13 km North West of Cotopaxi and it is named after Atahualpa's general, who was the last Inca Emperor. After the emperor was murdered, Rumiñahui led the fight against the Spanish conquerors. In Quichua his name means "stone face". We spend the night at Tambopaxi.
Activity: 5-6 hours trekking up and down Rumiñahui
Accommodation: Tambopaxi Lodge
Meals: Breakfast, Lunch, Dinner
DAY

05
Hike to the hut and to the Glacier
[5.000 m / 16,400 ft]
Today we do a gentle 2-3 hour hike to 5.000 m / 16,400 ft on Cotopaxi to increase our acclimatisation, have lunch at the hut and drive down to Tambopaxi for the sencond night there. It is a beautiful hostel, located inside the Cotopaxi National Park and a great place to rest and acclimatise at the same time! It has excellent facilities such as good and clean showers, including the luxury of warm water, and the food is good.
Activity: 2-3 hours hiking
Accommodation: Tambopaxi Lodge
Transportation: Private van or jeep transfer
Meals: Breakfast, Lunch, Dinner
DAY

06
Cotopaxi Refuge
[4.800 m / 15,700 ft]
From Tambopaxi we drive the short distance to the car parking at 4.600 m / 15,088 ft in only 45 minutes. From here we hike for another 45 minutes to an hour to the Jose Rivas Refuge at 4.800 m / 15,750 ft. After lunch, we provide a good glacier skills review and we will brief you about all the technical aspects of the ascent. After a couple of hours we return to the refuge for a hearty hot meal.
Activity: 1 hour hiking up to the refuge
Accommodation: Jose Rivas Refuge
Transportation: Private van or jeep transfer
Meals: Breakfast, Lunch, Dinner
DAY

07
Cotopaxi Summit / Return to Quito
[5.897 m / 19,300 ft]
This is the day in which you will actually be climbing Cotopaxi. We leave the refuge around 1 AM for a six hours climb. From the hut we ascend moderate glacier slopes to the summit. Along the way however, complex crevasse patterns and snow bridge crossings over crevasses will make the climb very interesting. After passing through a heavily crevassed area, we reach the final summit slope. Here a challenging section of 35-40 degree snow leads to the abrupt finish of the climb on the crater rim of the World's highest active volcano. At the top of Cotopaxi you can look inside the crater and see its sulphur fumaroles. The crater rim measures approximately 800 m / 2,600 ft in diameter. The view from the summit is indeed one of the most spectacular in Ecuador. Technically the normal route is not difficult, but special care has to be given to potential hidden crevasses. The descent usually takes around two hours. After resting and packing we return to Quito.
Activity: 8 hours climbing up and down Cotopaxi
Accommodation: In Quito (not included in the program)
Transportation: Private van or jeep transfer
Meals: Breakfast, Lunch
DOWNLOAD ITINERARY
Important: Please note that this itinerary is a guideline only. We will do every effort to follow it, but in case of unforeseen circumstances we may have to make changes.
2023 Prices
1 pax - USD 3.230
2 pax or more - USD 1.590 per person
Single room and tent - USD 350
Trip Cost Includes
All transport by private vehicles during the program when needed
All the food once out of Quito
Accommodation in haciendas (standard "shared" rooms) and hut of Cotopaxi shared too
Two nights of camping
Permits and park fees
One hiking guide for the group
One bilingual qualified mountain guide per every two climbers on Cotopaxi
Climbing gear: crampons, harness, ice axe and group gear such as ropes
The price does not include
International flights
Travel insurance
Accommodation and meals while in Quito
Alcoholic drinks
Extras, laundry, tips
Plastic mountaineering boots for rent from $20 per day
DOWNLOAD TERMS & CONDITIONS
WHY TAKE THIS TRIP WITH US?
There are several reasons: It is a unique approach to Cotopaxi where we minimise the amount of driving! Our team is formed by the best Ecuadorian mountain guides. Some of us have historical guiding achievements, including guiding in the Himalayas while others are well known for their leading mountaineering expeditions in South America. Our mountain guides are an integral part of Andeanface because they understand and share our climbing principles. The quality of our guiding staff is what makes us stand out from other companies. The accomodation used during this expedition gives it an added value, some nights are spent in Haciendas, which are traditional fams houses converted into mountain lodges.

HOW DOES IT WORK?
We stronglly recommend spending one day in Quito at 2.800 m / 9,000 ft before the start of the trek, as the first nights of the program are spent at Santa Rita's campsite at 3.200 m / 10,496 ft. We will be based there for two nights, during this time we will have the support of a cook who is also our base camp manager & driver. During this trek our large bags get transported in a 4x4 jeep, so our clients will only need to walk with a daypack. Part of the trek is done on a dirth road. The only time when our clients will need to carry a large bag with their gear is when we hike to the refuge of Cotopaxi which is for 45 minutes. We try to limit the use of a 4x4 jeep on the trek, however, there will be some driving involved.
Because of Ecuador's location on the equator, weather patterns do not change very much during the year, and Cotopaxi has the largest number of clear days amongst the high peaks of Ecuador.
CLIENT TESTIMONIALS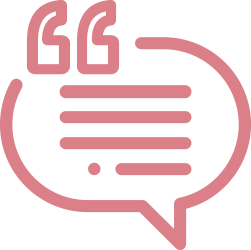 Hi Javier, The trip was wonderful! Thank you for putting all of this together, we have enjoyed every minute and all the people we met along the way!
Alisa and Mike
USA Cotopaxi trek and climb
Thank you so much again for your incredible service, care and organization of our trip. From the detail of making sure where we stayed at bread alternatives for me, to the gear rental and of course taking care of me when I got sick, you went above and beyond. It really was something we'll never forget and we couldn't have done it without you. I hope you have enjoyed some of the blog posts that include Andean Face and we will continue to spread the word on what an amazing company you are. Kind regards
Michelle Jackson
Canada
A quick thank you for organizing a great trip up Cotopaxi. Please pass along our sincere thanks to our guide for getting us prepared and safely up the mountain. He is a fantastic guide and was patient, knowledgeable and took really great care of us. All the best,
William Fitzgerald
USA
Alex and I were really glad to go with Andeanface. Javier took care of all the logistics and everything worked out really smoothly. Gaspar was a great guide and pushed me on to the summit while making sure we were safe. The whole trip was even better with good company; we all got along pretty well. The food, logistics, lodging, the hiking and climbing were really well thought out and laid out. The acclimatization worked great for us (and of course, training at home helps everything). Also what I really liked was their focus on safety and getting to the top and the bottom safely. Overall, we loved our trip and can highly recommend Andeanface. Thanks!
Stephanie and Alex Vu
USA
According to our climbing experiences all over the world, Andeanface is at the higest level of organization and performances. Very good guides as well as nice people, always willing to listen and help. They have taken care of every detail and could not have asked anything better. We can highly recommend Andeanface for your climbing experiences in Ecuador.
Giorgio Massetti & friends
Italy