Cotopaxi
5.897 m / 19,342 ft
Ascend Ecuador's most iconic mountain and one of South America's most climbed
TRIP OVERVIEW
"Cotopaxi's shape is the most beautiful and regular of all the colossal peaks in the
high Andes. It is a perfect cone covered by a thick blanket of snow which shines so
brilliantly at sunset, it seems detached from the azure of the sky."
Alexander von Humbolt, 1802.
Cotopaxi is without any doubt, one of the most beautiful mountains of the world. Due to  its geographical position it has more clear days than any of the other high mountains in Ecuador.
Nowadays, it has become the most popular mountain not only of Ecuador, but of the whole Andes chain. In Quichua language the name Cotopaxi supposedly means the "necklace of the moon".
Our 7 day Cotopaxi trek and climb is also available for those looking for a full program https://www.andeanface.com/tour/cotopaxi-trek-climb/
Arrive/Depart: Quito
Group Size: 1:2
Pre-requisites: Good physical condition
Difficulty Levels: Intermediate
EXPLAIN DIFFICULTY LEVELS
Extension: Optional 1 extra day for weather contingency
Access/Depart: Drive in and drive out with 30 minutes hike to hut
Accomodation: José Rivas Refuge (4.800 m / 15,744 ft)
Activity: Hiking / Climbing
Seasons: All year round
Equipment: Climbing Excursions Gear List
Download PDF
ITINERARY
From the 4.800 m / 15,750 ft hut we ascend moderate glacier slopes to the summit. Along the way however, complex crevasse patterns and snow bridge crossings over deep crevasses make the climb interesting. After passing through a heavily crevassed
area we reach the final summit slope. Here a challenging section of 35-40 degree snow leads to the abrupt finish of the climb on the crater rim of the world's highest active volcano.
The climb normally takes six hours and the descent two hours. The volcano's last strongest eruption was in 1877, and caused serious damages even down by the coast, hundreds of kilometres away.
DAY

01
Travel to Cotopaxi National Park and reach the hut
Pick up at Quito at around 8:30
Travel for 2 hours to Cotopaxi National Park and trek up to the José Rivas Hut
Skills review and safety talk during the afternoon
Early dinner at 18:00
Activity: 1 hour trekking
Transportation: 2-hour private van/jeep transfer
Meals: Lunch / Dinner
DAY

02
Summit Cotopaxi / Return to Quito
Climb Cotopaxi leaving at around 01:00
Descend from mountain
Rest, lunch and packing
Return to Quito
Activity: 6 hours climbing up / 2 hours descending
Transportation: 2-hour private van/jeep transfer
Meals: Lunch
Important: Please note that this itinerary is a guideline only. We will do every effort to follow it, but in case of unforeseen circumstances we may have to make changes.
WHY TAKE THIS TRIP WITH US?
It is very simple: our team is comprised of the best Ecuador climbing guides. Our mountain guides are an integral part of Andeanface because they understand and share our climbing principles. The quality of our guiding staff is the primary difference between us and our competitors. Andeanface as a company has been leading climbs in Ecuador since 2005.

CLIENT TESTIMONIALS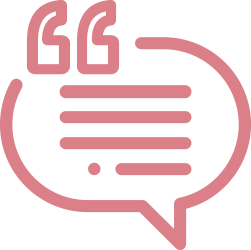 Javier I want to thank you for your very professional service in helping me to climb Cotopaxi. We had a blast and made it to the top. A real achievement for me coming from the flat arid lands of Western Austalia after a 30 year break from climbing. I cannot recommend Ramiro highly enough as a guide. He was very professional, supportive, and a pleasure to climb with. Many Thanks again. Regards,
David Swan
Australia
Our guide Diego was such a joy to be with and the weather could not have been better. We are happy to say that Diego was very resourceful and communicated well during the climbs. He went above and beyond Hope you are having a great week!
Leandra Nikont
USA
SUGGESTED COMBINATIONS
Although Cotopaxi is probably the easiest to climb of the high altitude mountains of Ecuador, it is still a challenging pursuit. Its altitude requires a very good level of acclimatization.
Our suggestion to our clients is to climb several other mountains that would provide them with the necessary acclimatization and a practice of the required skills.
RECOMMENDED CLIMBS
Following is a suggested list of ascents that
are progressively higher.
1. Pasochoa | 4.200 m / 13,776 ft
2. Guagua Pichincha | 4.797 m / 15,700 ft
3. North Iliniza | 5.125 m / 16,810 ft
4. Cotopaxi | 5.897 m / 19,342 ft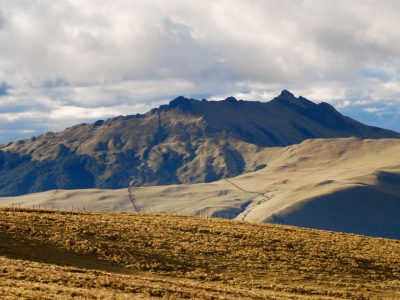 Elevation
4.200 m / 13,776 ft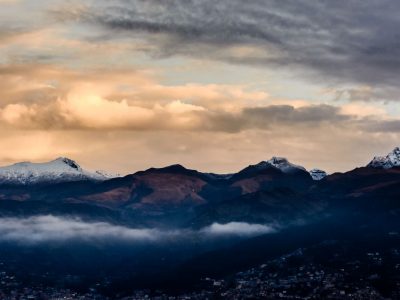 Elevation
4.785 m / 15,694 ft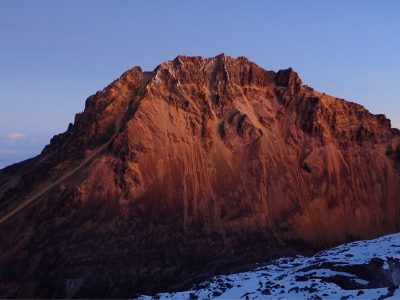 Elevation
5.125 m / 16,810 ft