Chimborazo
6.310 m / 20,702 ft
Conquer the highest summit on Earth measured from the center of the planet
TRIP OVERVIEW
NEW ROUTE UPDATE: Improved chances to climb Ecuador's highest mountain!
You may have read in your research that the traditional routes on Chimborazo have been gradually falling out of shape due to global warming and the loss of snow and ice in certain areas. Over the past decade, conditions have varied from year to year depending on the scale of the annual snowpack, but because of the slow but continuous loss of ice, we have basically moved out of that cyclical pattern of good and bad years into consistently bad ones for the standard route. There has been a growing amount and frequency of rock fall from the El Castillo Face that sweeps the old route. Since 2017 we do not use the normal route on Chimborazo ( leaving from the hut) as it has become too dangerous, we now use the western ridge route leaving from a high camp at 5,350m/17,500 ft, since we use this route the success rate on Chimborazo is very high than before as summit for our clients day gets much shorter, Andeanface considers its responsibility to offer safety first for our clients as for our team of guides.
Chimborazo is Ecuador's highest peak. For many years European climbers thought it was the highest mountain in world. In fact, it is the highest mountain if measured from the centre of the Earth, and it's the mountain closest to the sun due to the Earth's wider shape. The first ascent was made by the famous expeditionary Edward Whymper back in 1892. The mountain has four main summits:
• Veintimilla 6.267 m / 20,561 ft (named by Edward Whymper after the president of Ecuador)
• Whymper 6.310 m / 20,702 ft
• Politecnica 5.820 m / 19,094 ft
• Nicolas Martinez 5.570 m / 18,274 ft (named after one of Ecuador's mountaineering pioneers)
Our 14 day Volcanoes expedition is also available for those looking for a full program https://www.andeanface.com/tour/volcanoes-expedition/
Or our sea to summit Chimborazo (biking and mountaineering expedition) is also available for those looking for a unique challenge https://www.andeanface.com/tour/sea-to-summit/
Arrive/Depart: Quito, Baños or Riobamba
Group Size: 1:2
Pre-requisites: Some previous glacier travel experience
Difficulty Levels: Advanced
EXPLAIN DIFFICULTY LEVELS
Extension: Optional 1 extra day for weather contingency
Access/Depart: Drive in and drive out with 3 hours hike to camp
Accomodation: Camping (5.400 m / 17,700 ft)
Activity: Hiking / Climbing / Camping
Seasons: All year round
Equipment: Climbing Excursions Gear List
Download PDF
ITINERARY
The Western ridge route not only provides more safety but also more adventure because we will be camping instead of using mountain refuges, it is a real expedition style. Clients will be more actively involved in getting their own equipment to the camp.
Important Note: Chimborazo is a hard climb and physically very demanding. We expect our clients to have some previous experience with crampons.
DAY

01
Travel to Chimborazo region - Hike High Camp on Chimborazo
Today we travel by jeep to the Plaza Roja (4,852m / 15,914 ft) located close to the Carrel hut. From there, it takes us about three hours to walk to the high camp (5,350m/17,500ft ) where we spend the afternoon preparing for the climb the next day. You will be involved carrying your own equipment to the camp. Porters will help carrying the tents, food, water and communal gear such as ropes.
Activity: 3 hours trekking
Transportation: 4-hour private van/jeep transfer
Meals: Box Lunch
We start the climb at about midnight following the western ridge until it joins the Castle Saddle (5,500m / 18,044 ft.). This new variant to the normal Castle Ridge route, free from rock fall, makes it a much safer line to the top. From the high Camp it normally takes six hours to get to the Whymper summit, from where you will enjoy one of the most impressive views in Ecuador. The descent to the Camp takes two hours. After returning to the camp, we'll have some rest, drinks, pack, descend to Plaza Roja, and drive to the valley.
Activity: 6 hours climbing up / 2 hours descending
Meals: Box Lunch
An extra day can be added to the excursion under request.
Important Note:
This schedule is subject to change due to unforeseen difficulties.
Graphic of the NEW Route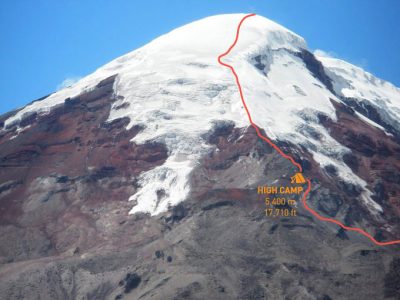 Important: Please note that this itinerary is a guideline only. We will do every effort to follow it, but in case of unforeseen circumstances we may have to make changes.
WHY TAKE THIS TRIP WITH US?
It is very simple: our team is comprised of the best Ecuador climbing guides. Our mountain guides are an integral part of Andeanface because they understand and share our climbing principles. The quality of our guiding staff is the primary difference between us and our competitors. Andeanface as a company has been leading climbs in Ecuador since 2005.

CLIENT TESTIMONIALS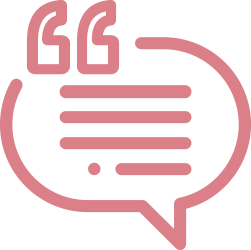 Thank you for organizing my climbs! Overall, it was fantastic! Will go back to Japan with great satisfaction.I found my guide Abraham brilliant and he helped me solve the issue, acclimatization. Thanks to his insight, I could climb Chimborazo! Very satisfied overall! Hope to see you again. Kind regards
Tetsuya Kaneko
Japan
Climbing Chimborazo was a dream come true. It would not have been possible without the world class expertise, patience, and dedication of Andeanface and their tireless mountain guides."
Pedro and Andre Bartol
Saint Paul Minnesota USA
The climb of Chimborazo was a great experience, leaving from the high camp at 5.400m/17,712 made summit day much shorter, it was a big difference than using the normal route leaving from the refuge. Most of our team summited in an epic day, a few team members found it much harder than they though! Thanks Javier for arranging such great climbs in Ecuador!
Peter Williams
United Kingdom
SUGGESTED COMBINATIONS
Chimborazo is not only the highest of Ecuador's mountains, but nowadays one the most changed and difficult ascents. To climb it securely requires a great level of acclimatization and some previous knowledge of glacier travel techniques. In order to be well prepared to face this challenge, we recommend our clients to climb several other mountains that would provide them with the necessary acclimatization and a practice of the required skills.
RECOMMENDED CLIMBS
Following is a suggested list of ascents that has proven to be good for achieving the mentioned goals.
1. Pasochoa | 4.200 m / 13,776 ft
2. Guagua Pichincha | 4.797 m / 15,700 ft
3. Cayambe | 5.790 m / 18,886 ft
4. Cotopaxi | 5.897 m / 19,342 ft
5. Chimborazo | 6.310 m / 20,696 ft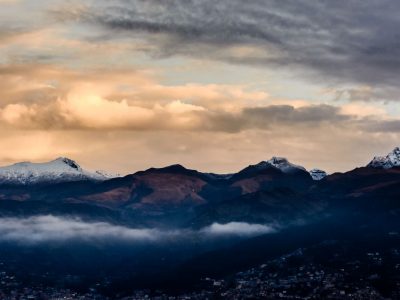 Elevation
4.785 m / 15,694 ft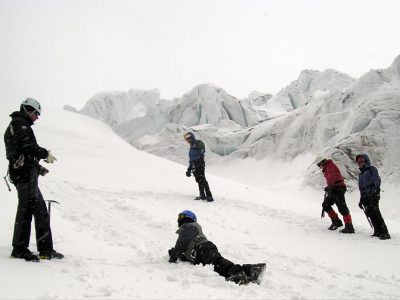 Glacier School
A great introductory mountaineering experience for beginners
Elevation
5.790 m / 18,991 ft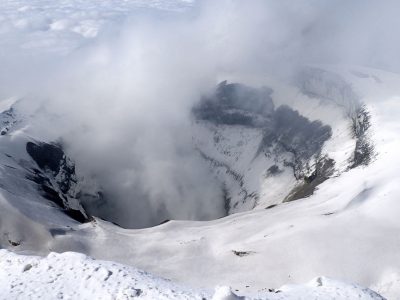 Cotopaxi
Climb Cotopaxi. You can trek and climb the second-highest peak…
Elevation
5.897 m / 19,342 ft